A NEW EXPERIENCE
In the last 20 years, there has been a significant shift in values and aesthetics. Though in the past, there have always been segments of the population that have valued naturalism, minimalism and/or a bohemian approach to life, the large majority of couples approaching marriage aspired to have more traditional relationships, where celebrating culture, family, luxury, and abundance, played a central role.
Today, the ordinary relationship looks quite different. This shift is best exemplified by present-day weddings. The days of the extravagant indoor marriage events are less customary. From eco-friendly outdoor redwood weddings, to bohemian farm weddings, to nautical and minimalist beachside weddings, today's marriage ceremonies strive to be authentically intimate, yet chic, versions of traditional matrimony.
Our brand aspires to synergize with these new elements of inspiration.
TIMELESS DESIGNS And Quality


For several generations, engagement jewelry designs have represented beauty, loyalty, luxury, and sophistication. Today this category represents even broader reemerging values of authenticity, warmth, and uniqueness. Love in Blue's designs are created with present-day couples in mind, seeking an everlasting representation of their evolved ideas of union and love.
With rings and bands featuring SI2-I1 diamonds, and AA rated Sapphire Stones, customers can enjoy premium quality in all of our designs.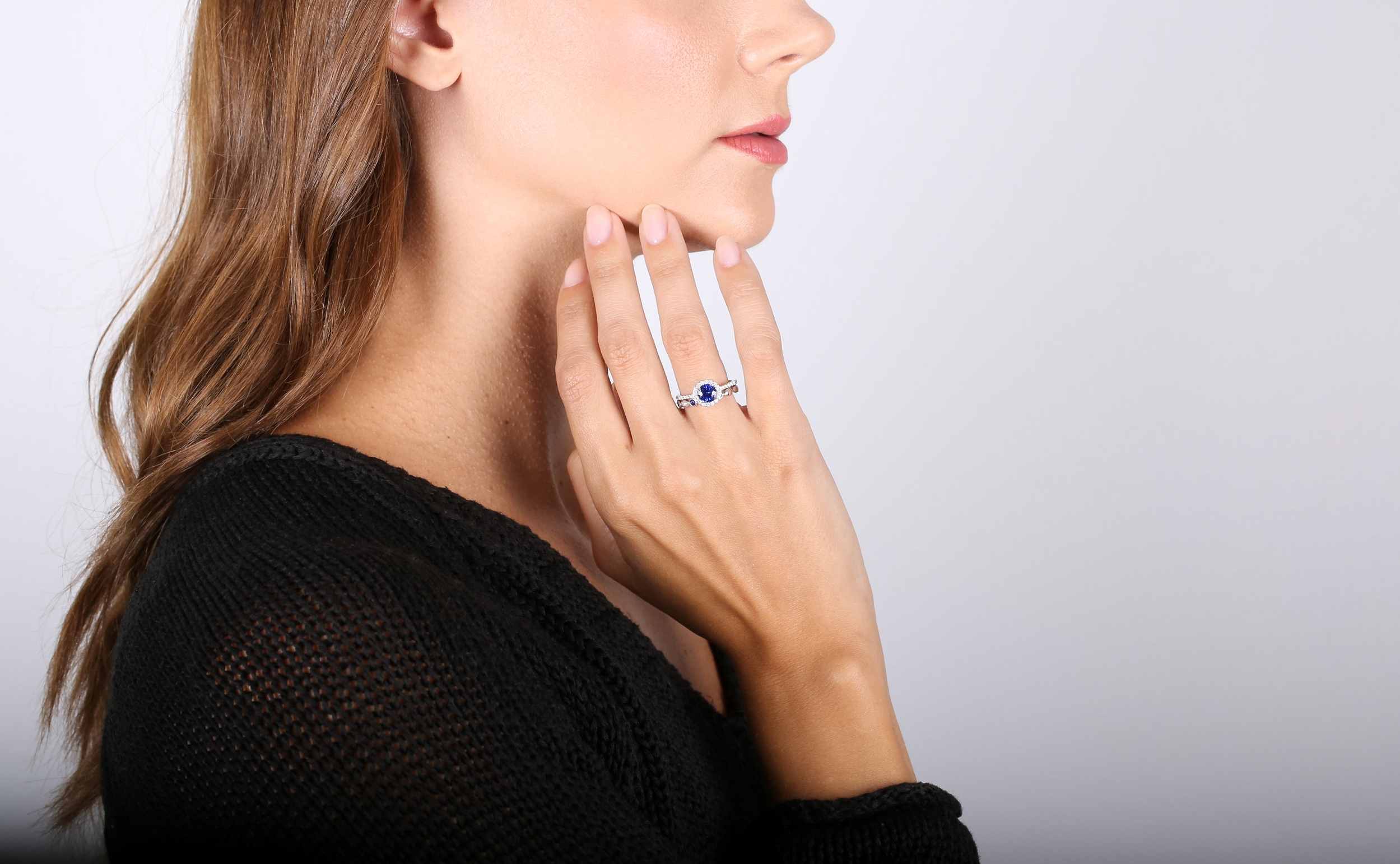 ENGAGEMENT RING PAIRINGS
The Love in Blue Collection offers numerous engagement ring and wedding band pairing options. As an alternative to selecting rings and bands separately, retailers can also select their preferred pairing sets as their in-store assortment.
MINIMALIST RING DISPLAY
Part of the vision of Love in Blue is to offer the 24-35 age demographic a refreshing engagement ring purchasing experience. Inspired by the clean white minimalist aesthetic prevalent among several tech=savvy 21st century brands, this jewelry display aims to have the blue sapphire rings truly pop out at the potential customers.
Using white negative space and a lifestyle photo to accompany the rings holder, this display encourages on-lookers to focus on the sheer beauty of the ring designs while simultanously receiving an emotional and inspirational effect from the lifestyle image.